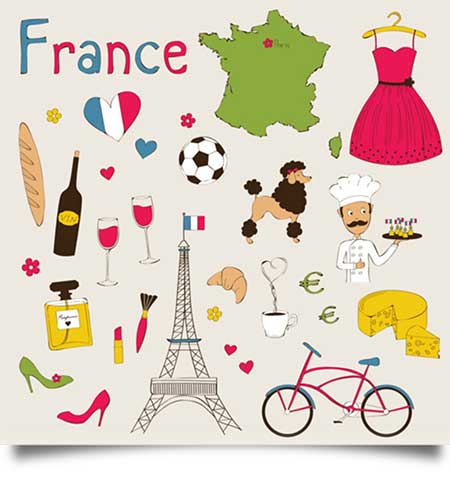 French
Introducing students to secondary languages while young is the best approach to develop a solid foundation for language learning, ensuring an enriched level of achievement in later years.
Unique to Aurora Preparatory Academy, we incorporate French classes promptly at the Junior Kindergarten level, where students are taught the use of expressions, basic vocabulary and songs. As language skills and word recognition increases, we begin to incorporate more extensive reading, writing and comprehension by Grade 4. Daily French instruction for our Grades 5 through 8 ensures their proficiency and preparation for high school.
Music
Aurora Prep introduces music as part of its curriculum beginning in Junior Kindergarten. Programs which combine music at an early age have a decidedly positive effect on children, as they learn patience, self-discipline and social skills as well as increase their self-confidence when performing. At APA, our younger students develop their singing voices through constructive music-based games and songs. Students in Grades 3 and 4 partake in singing as well as recorder and ukulele instruction, while our Grades 5 through 8 develop their musical proficiency on their choice of instrument from the woodwind, percussion, or brass families.
In addition, we provide numerous opportunities for our students to demonstrate their vocal musical abilities, the highlights of which include our annual theatrical production, our Sounds of the Season concert and our spring Choir adjudication at Canada's Wonderland.